Chippy Paint
Today I had to share this chippy paint, blue darling old door with Y'all!
If Y'all remember a couple of weeks ago I was driving over to my Sister's everyday to help her tile…I spotted something on the side of the road one day that caught my eye….and OF COURSE….I had to whip a UUeeee…..It was an AMAZING old door with blue chippy paint!
Y'all know how much I love Repurposed doors.

Thank Goodness I had my daughter with me…(she didn't think it was so Good)
hoisted into the back of the pick-up….it became a work in progress right off the bat!
I didn't get a before because I really didn't change it enough that you can't tell what it looked like before…but I did make it stand…took the wood off the window opening…and put in a mirror. The wood became a shelf! I REALLY like the bronze with this blue chippy paint!!!
There is just something so amazing about chippy paint on an old door. This little darling was just a natural for a recycled treasure. I can't believe someone threw this little darling away!
Off to the booth she goes!!!
Love Y'all!!
This is linked up at: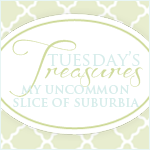 <div align="center"><a href="http://www.theartsygirlconnection.com" title="The ArtsyGirl Connection"><img src="http://i77.photobucket.com/albums/j47/mingpi1/button1.jpg" alt="The ArtsyGirl Connection" style="border:none;" /></a></div>